Traffic Jam Testing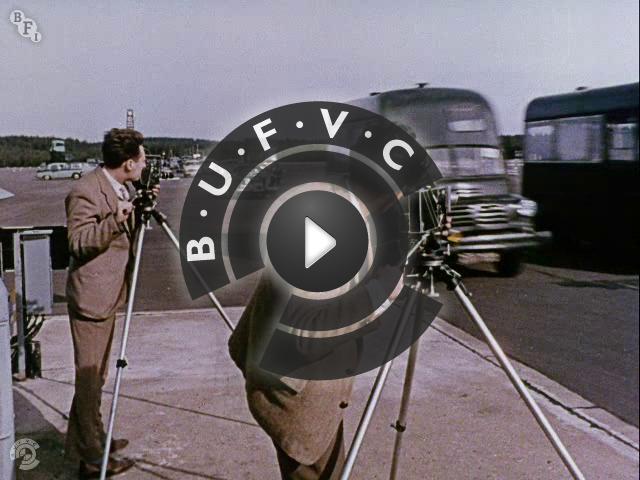 Series
Series Name
Issue
Issue No.

Date Released

Jun 1968

Length of issue (in feet)

857

Stories in this Issue:
Story
Story No. within this Issue

2

/ 5

Summary

COI synopsis: Traffic problems investigated at Britain's Road Research Laboratory.

Keywords

Written sources

COI Catalogue Cards [BFI National Archive]
COI Microfilm Roll 53 [BFI National Archive] Used for synopsis


COI Reference

Credits:

Production Co.

Sponsor

Producer

Editor

Producer

Story extras:

• You may need to login in to external websites.
This series is held by:
Film Archive
Name

British Film Institute (BFI)

Email

For BFI National Archive enquiries:
nonfictioncurators@bfi.org.uk
For commercial/footage reuse enquiries:
footage.films@bfi.org.uk

Web

Phone

020 7255 1444

Fax

020 7580 7503

Address

21 Stephen Street
London W1T 1LN

Notes

The BFI National Archive also preserves the original nitrate film copies of British Movietone News, British Paramount News, Empire News Bulletin, Gaumont British News, Gaumont Graphic, Gaumont Sound News and Universal News (the World War II years are covered by the Imperial War Museum).

Series held
Record Stats
This record has been viewed 1813 times.